India, Sri Lanka, Nepal & Bhutan View Basket
To order this holiday brochure for FREE delivery to your home or computer, click the GET THIS FREE button.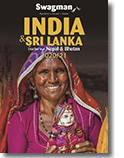 This brochure is no longer available on this website.
Experience | Discover | Explore
India | Nepal | Bhutan | Sri Lanka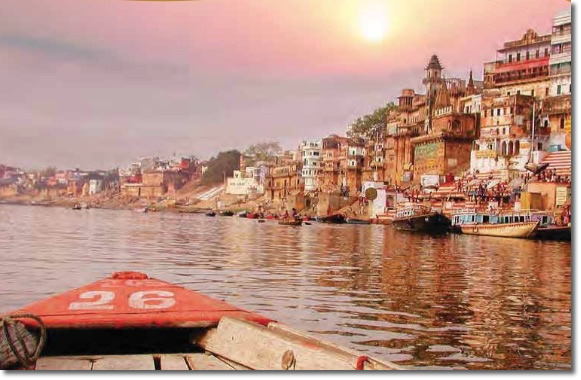 India has continued to grow in status as a must-see travel destination. There is nowhere on earth like it, due to its unique culture, astonishing art and architecture, breathtaking scenery and unusual wildlife.
If you want to experience all India has to offer, make your plans with Swagman. Swagman India has the expertise to create holidays in India to suit everyone. Whether your style is 3-star or 5-star, Swagman aims to help you experience the authentic India in all its colourful glory while still achieving excellent value for your money.
Marvel at the magnificent Taj Mahal and numerous monuments and sculptures featuring exquisite craftsmanship. Relax on a deserted white sand beach or discover the Ganges and witness the celebrations of life and death. Discover magical corners of solitude, spiritual sanctuaries within the bustling cities abundant with rich heritage and hospitable people. Enjoy the thrill of your first tiger-spotting in one of the many National Parks and reserves throughout India or look for the famous one-horned rhino which are truly special and exciting animals.
Swagman also offers the surrounding countries of Nepal, Bhutan, and Sri Lanka, which all together offer you a real choice of holiday options, from trekking in Kathmandu to discovering the ancient temples of Bhutan.
Located southeast of India is the modest and relatively small island of Sri Lanka, fringed with beaches where you can enjoy water-sports or watch the traditional stilt fishermen, look for blue whales or find tiny turtles. Explore the National Parks to find herds of elephants, sloth bears, peacocks and other wildlife, and visit the lush green interior to see tea-fields and spice-plantations. Meander through craft markets and climb the giant rock fortress of Sigiriya, take a slow train to savour the scenery, wander the plethora of Buddhist temples and caves protecting ancient art and relics… Swagman Sri Lanka invites you to discover this island of treasures and meet its friendly inhabitants.
India | Sri Lanka | Nepal | Bhutan
Royal Rajasthan

Northern Highlights

Classical India

Splendours of North India

Glimpses of the South

Best Of Kerala

Kolkata, Ganges Cruise & Kaziranga

Temples & Tigers

North India & Nepal

Tiger Trail

Indian Explorer

Classical Nepal

The Eastern Himalayas

Trekking In Nepal

Mysterious Bhutan

Jewels of the Deccan

Ananda Wellness Retreat

Optional Extensions

Taste of Sri Lanka

Sri Lanka Highlights
This brochure covers the regions and holiday types listed below. Click on the links to see more free travel brochures covering the regions and holiday types you are interested in.